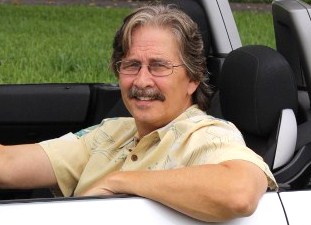 Josh Rosenberg
We don't just talk cars ... we teach you how to buy them.

2002 - 2017 Mitsubishi Lancer Overview
And Best Price Strategies

The last generations of the Mitsubishi Lancer was produced for the 2002 through 2017 model years. And wow, talk about a car with a few choices! The extremely versatile Lancer can be found as anything from a fairly standard family sedan on out to a turbocharged, pimped up, zooming headturner. And it is these generations that are still fairly readily available in the used market.

Most carmakers leave the upgrades to individual car buyers in the performance aftermarket. Not so for Mitsubishi. They take it on themselves so their customers can simply turn the key and head off to enjoy.

The much acclaimed Lancer Evolution (or EVO) offers the type of performance usually found in European sports cars with much higher price tags. All three pre-2008 trims, the IX, RS and MR, were powered by a dynamic 286-horsepower turbocharged 2.0-liter four-cylinder engine. The IX and RS came with a 5-speed manual transmission. The MR with a 6-speed.

There was no automatic transmission option with this car. With its precision handling and turbo acceleration, it just wouldn't be right. Remember, this vehicle was originally designed for the World Rally Championship (WRC).

Edmunds.com pretty much summed it up: "Through road and comparison tests, our editors found the Evolution to exhibit nearly perfect driving dynamics. With virtually no turbo lag, acceleration is seriously quick with a mid-5-second 0-60 time. Steering is pinpoint precise and predictable."

Toning things down a bit were the ES, SE and O-Z Rally Lancer trims. From 2002 - 2007 each was powered by a 120-horsepower 2.0-liter four-cylinder engine. There's also a sport-tuned Ralliart model with a 2.4-liter four-cylinder that's good for 162 horsepower. While a 5-speed manual transmission was standard for all models, there was a 4-speed automatic available as an option.

The ES came fairly well-equipped with standard features such as air-conditioning, full power accessories and a CD player, while the O-Z Rally model added a sportier appearance with features such as 15-inch O-Z alloy wheels and unique interior trim upgrades. The LS trim went on to add features such as remote keyless entry, cruise control and antilock brakes (ABS).

For 2004, the Lancer Ralliart made its debut featuring increased power, a sport-tuned suspension, alloy wheels and ABS. 2004 also saw the introduction of the short-lived Lancer Sportback wagon, offered in LS or Ralliart trims and powered by the 162-hp four-cylinder (but only available with the 4-speed automatic transmission).

For 2005, Mitsubishi discontinued both the Sportback and Lancer LS models. However, the 2006 model year saw the introduction of the Lancer SE which featured a sunroof, remote keyless entry, a 6-speaker stereo system and cruise control.

The Lancer was redesigned for 2008 and carried through to 2017. Initially, it was produced in DE, ES and GTS trims, all of which were powered by a 152-horsepower four-cylinder engine. The GTS was also outfitted with a sport-tuned suspension.

For 2009, a 2.4-liter four-cylinder debuted along with the return of the Ralliart model. In 2010, power door locks, stability control and 4-wheel antilock brakes became standard on all models (stability control was previously only available on the Ralliart). There were also some minor interior and exterior style revisions in 2010, while 2012 saw the addition of the SE model to the lineup (came with a more powerful engine, a continuously variable transmission, all-wheel drive and the Alloy Wheel package).

For 2013, the GT model was added. It was based on the all-wheel-drive SE model, but without the all-wheel control system and featured a sportier suspension, more upmarket options, and an optional manual transmission.

Typical standard features on the base DE included, power mirrors, power windows, a tire-pressure monitor, 16-inch steel wheels, halogen headlights, a tilt steering wheel, dual-reclining bucket seats, a trip computer, an anti-theft system and a 4-speaker CD/MP3 audio system. Some can also be found with the optional A/C and Power Package that added ABS, air-conditioning and power door locks.

The Lancer ES added the A/C and Power Package as well as 16-inch alloy wheels, cruise control, keyless entry, steering-wheel audio controls, upgraded upholstery, manual driver seat height adjustment and a 60/40-split rear seat with a center armrest. The top-of-the-line GTS then went on to add a sport-tuned suspension, 18-inch alloy wheels, a body kit with a rear spoiler; sport bucket front seats, automatic climate control, a leather steering wheel and shift knob and a 6-speaker CD/MP3 stereo with Bluetooth connectivity.

The Lancer Evolution (EVO) was also redesigned in 2008 and was powered by a 2.0-liter turbocharged four-cylinder engine that's good for 291 horsepower and 300 pound-feet of torque. The EVO X model was also introduced in 2008. Production of the Evolution was skipped for the 2009 model year and restarted for 2010, and then ended for good with the 2015 model.

Two Evolution models were offered: GSR and MR. The GSR was aimed at serious driving enthusiasts with its sportier suspension settings and smooth 5-speed manual transmission, while the more costly MR came with a somewhat softer (but still aggressive) suspension and was paired with a twin-clutch manual transmission with a traditional automatic mode. And this transmission was a good one, considered one of the quickest available in full-throttle upshifts.

Standard equipment included 18-inch alloy wheels, cruise control, foglights, full power accessories, keyless entry, a leather-wrapped tilt steering wheel, Recaro sport bucket seats and a six-speaker stereo with single-CD player. The MR is similar but added ABS, alloy wheels, softer springs and shock absorbers, a larger rear wing, steering-wheel audio controls, Bluetooth and HID xenon headlights.

For the 2010 model year, the Evo introduced a more upscale MR Touring model which included a leather interior, a sunroof, heated front seats, rain-sensing wipers and additional noise insulation.

The Lancer certainly came a long way after replacing the Mirage in 2002 and we think it can still make a solid choice as a used car purchase, especially for those looking for superior performance as well as uniqueness. In addition, some of the sportier older models were well-maintained by enthusiasts and driven lower than average miles.


How To Get The Best Price

There are actually several different ways to buy a used Lancer at the lowest price, and even at wholesale. You can click on the links to each of the following methods to get the specific instructions.

First of all, here's a Lowest Price Used Car Buying Guide that details a super effective method, one that often beats down prices even to wholesale levels. And somewhat related to this, here's another excellent method that identifies Price-Distressed Cars Right On Dealer Lots. These are vehicles they are so desperate to unload they would welcome your wholesale offer.

In addition, you can also try the Public Auto Auctions in your own geographic area. While there can be a lot of junk vehicles at these auctions, there are often absolute gems sprinkled in as well. This article reviews what to expect at open-to-the-public car auctions and how to locate them in your own area.

Also ... for those of you who might be interested in a brand new vehicle, if the price was crazy good, here's info on exactly How To Get The Best Price On New Cars, Trucks Or SUVs. This works just phenomenally well.



Other Pages Of Possible Interest:
Additional Models Of Possible Interest:


Auto Broker Magic
West Palm Beach, Florida
Site Map | Disclosure
© copyright 2009 - 2021, Josh Rosenberg. All Rights Reserved.