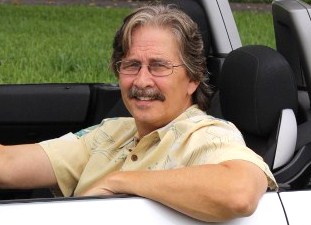 Josh Rosenberg
We don't just talk cars ... we teach how to buy them.

Used Lincoln Town Car Overview And
How To Buy At The Best Price

The Town Car has been around for a long time. Why? It simply delivers.

Even with a well-earned reputation for comfort, luxury, ease of driving, quietness and lots of space, the Town Car still doesn't break the bank as a used vehicle. It's a lot of car for the money.

And we continue to be impressed with the ones we've driven. They're just so easy to drive ... so smooth and quiet you almost feel you're floating down the street. And if you stop talking and turn off the radio, you just might hear the engine.

It should be no surprise that they have a history of high ratings at J.D. Power for categories such as Mechanical Quality, Feature And Accessory Quality, Performance, and Comfort.

The three primary models of the Lincoln Town Car available during the last decade are the Executive, Signature, and Cartier. The Cartier has a top trim called the Cartier L which is a limousine-like vehicle with 6 inches added to the wheelbase.

Used Town Car shoppers should note that the current-generation, and the one most readily available in the second-hand market, was introduced for the 2003 model year. It's improvements over the previous version included a stronger frame, upgraded mechanicals, a new interior and a more refined styling.

The standard-wheelbase models were initially available in base Executive, luxury Signature and super-luxury Cartier trims, with the long-wheelbase L model available in Signature and Cartier trims. For 2004, there were just two trims with the Executive being renamed to the Signature and the Cartier was renamed to the Ultimate, which was also offered in the L style.

Complicating things a bit, the trims continued with changes in 2005 with the Ultimate being renamed to the Signature Limited and available along with the base Signature and long-wheelbase Signature L. Moving forward, a chrome-trimmed Designer model was introduced in 2006 but only lasted two years. Just the Signature Limited and Signature L trims have been produced since 2008.

In 2010, an optional Continental Edition package was introduced that added 17-inch chrome wheels, chrome B-pillars and special badging and interior stitching.

All models are powered by a dual-exhaust (after 2002) 4.6 liter V8 engine that produces 239 horsepower and is coupled with a four-speed automatic transmission.

The more notable of the standard features include traction control, 17-inch wheels, antilock four-wheel disc brakes with full-power "panic assist", front side airbags, power-adjustable pedals, leather upholstery and a front bench seat.

Some used Town Car Executives can be found with the optional rear-obstacle-detection system, while this is standard on both the Signature and Cartier. Some used Cartier models can also be found with the optional high-intensity headlamps.

Another popular option is Lincoln's Vehicle Communications System which provides "one-button" emergency assistance and information services. This can be found on any of the models as an optional feature.

The previous generation was produced for the 1998 - 2002 model years. While these versions may not have all the feature refinement of the current models, they still offer the same smooth, quiet drive and spacious passenger comfort. Models during this production run included the Executive, Signature and Cartier, while the Signature and Cartier were also available in the long-wheelbase form beginning in 2002.

For the 1998 through 2000 models, the power was provided by a 4.6-liter V8 that produced 205 horsepower. In 2001, the Town Car got a power boost to 220 horses for the Executive and Signature, and 235 for the Cartier.

For car buyers looking for comfort, space, lots of features, a cavernous trunk and excellent crash test scores, we think the Lincoln Town Car has a lot to offer. And we can make a number of suggestions to help you save money when buying one:



How To Get The Best Price On A
Pre-Owned Lincoln Town Car:

There are actually several different ways to buy a used Town Car at the lowest price, and even at wholesale. You can click on the links to each of the following methods to get the specific instructions.

First of all, here's a Lowest Price Used Car Buying Guide that details a super effective method, one that often beats down prices even to wholesale levels. And somewhat related to this, here's another excellent method that identifies Price-Distressed Cars Right On Dealer Lots. These are vehicles they are so desperate to unload they would welcome your wholesale offer.

In addition, you can also try the Public Car Auctions in your own geographic area. While there can be a lot of junk vehicles at these auctions, there are often absolute gems sprinkled in as well. This article reviews what to expect at open-to-the-public car auctions and how to locate them in your own area.

Also ... for those of you who might be interested in a brand new vehicle, if the price was crazy good, here's info on exactly How To Get The Best Price On A New Car, Truck Or SUV. This works just phenomenally well.



Other Pages Of Possible Interest:

Additional Models Of Possible Interest:



Auto Broker Magic
West Palm Beach, Florida
Site Map | Disclosure
© copyright 2015, Josh Rosenberg. All Rights Reserved.