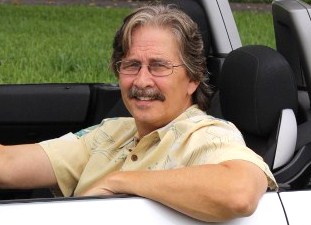 Josh Rosenberg
We don't just talk cars ... we teach how to buy them.

Chevy Corvettes: Older Model Overview And
How To Buy At The Lowest Price

Older used Corvette shoppers can use this information to compare different trims and model years as well as then proceed to get the best possible purchase price by following the recommended tactics ... and yes, even at wholesale.

We happen to be very big Corvette fans. We love the way they drive. We love the way they look. We just don't know any other car that can compete price-wise in its driving class. They're already a flat-out bargain ... even paying retail.

When you think Corvette, you can't help but think design, handling, heritage, instrument layout and legibility, and performance, performance, performance ... on par with the world's best sport cars.

Ratings are through the roof as well. To name just a few: Pick the year, it's pretty much an annual winner of Edmunds.com's prestigious "Consumers Most Wanted" and "Editors Most Wanted" awards. It's one of Cars.com's "Best Bets" and J.D. Power gives it its top rating for Performance, Style, and Feature And Accessory Quality.

The Corvette's sixth generation, for example, known as the C6 and produced through 2013, was yet another step up ... going from 0 to 60 in less than 5 seconds, the 1/4 mile in less than 13 and a top speed of 180 mph. And that's for the standard vette.

The Z06 hits 60 mph in the low 4's, does the 1/4 in the low 12's and top speed approaches 200 mph.

But speed is far from the Corvette's only calling card. Its head-turning design is recognized instantly across the globe. And let's also add both comfort and razor-sharp handling to the list. Actually, even the gas mileage is impressive on a relative basis.

C6 made its debut for the 2005 model year and brought with it improved performance, build quality and styling. The suspension was revised and provided both more precise handling as well as a composed ride. This is especially true for models outfitted with the optional Magnetic Ride Control. Styling changes included more pronounced fender peaks, a slimmer rear end and a return to the exposed headlamps of pre-'63 models.

Initially, the engine for these Vettes was a 6.0-liter V8 good for 400 horsepower, while the interior was also upgraded with higher-quality materials and a power convertible-top was made available for the first time.

The 2006 model year saw the introduction of the 505-horsepower 7.0-liter Z06 Corvette and a new 6-speed automatic transmission. In 2007, an Indy Pace Car convertible and the Ron Fellows Z06 were brought in, a two-tone leather interior became available and models with Magnetic Ride Control also got larger brakes.

Base models got a power boost in 2008 via the current 6.2-liter V8, while improvements in steering, manual transmission and the interior also took place. The new ZR1 made its debut in the 2009 model year, while 2010 brought the new Grand Sport model, which basically replaced the previously offered Z51 handling package.

The previous Chevrolet Corvette generation (C5) was produced from 1997 through 2004. During this run, the Corvette evolved from a decent performer with comfort and amenity issues to a world-class sports car. This version had a new chassis, a more compliant suspension, a much more roomy cabin, better seats and a new "LS1" 5.7-liter V8 engine that was good for 345 horsepower. These used Corvette models can be found with either a 6-speed manual transmission or a 4-speed automatic.

Other than much pricier European rivals, this Vette's 0 to 60-mph time of less than 5 seconds and a top speed approaching 175 mph was difficult to match. Initially, it was just produced as a hatchback. Some criticized the design for its large rear end, but the plus side was a huge 20 cubic feet of cargo capacity, making this Corvette much more versatile and practical for everyday use.

The convertible was added for 1998 and 1999 heralded in the fixed-roof coupe. The Z06 was reintroduced for 2001, having been absent since the "Z06" performance package from the 1960s. It was rated at 385 horsepower and was boosted again to 405-hp for 2002.

Overall, driving-enthusiasts seeking a "real" sports car that is also livable on a day-to-day basis would be well-advised to consider a used Chevy Corvette from either of these generations. While the C5 has at times had some build quality issues, both generations offer simply tremendous "bang for the buck" when it comes to performance. And we have several suggestions to help you save when buying one.


How To Buy At The Best Possible Price

There are actually several different ways to buy an older Corvette at the lowest price, and even at wholesale. You can click on the links to each of the following methods to get the specific instructions.

First of all, here's a Lowest Price Used Car Buying Guide that details a super effective method, one that often beats down prices even to wholesale levels. And somewhat related to this, here's another excellent method that identifies Price-Distressed Cars Right On Dealer Lots. These are vehicles they are so desperate to unload they would welcome your wholesale offer.

In addition, you can also try the Public Car Auctions in your own geographic area. While there can be a lot of junk vehicles at these auctions, there are often absolute gems sprinkled in as well. This article reviews what to expect at open-to-the-public car auctions and how to locate them in your own area.

Also ... for those of you who might be interested in a brand new Chevrolet Corvette, if the price was crazy good, here's info on exactly How To Get The Best Price On A New Corvette. This works just phenomenally well.



Other Pages Of Possible Interest:

Additional Models Of Possible Interest:



Auto Broker Magic
West Palm Beach, Florida
Site Map | Disclosure
Copyright 2008 - 2021, Josh Rosenberg. All Rights Reserved.