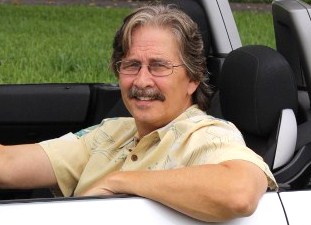 Josh Rosenberg
We don't just talk cars ... we teach how to buy them.

Older Pre-2013 Chevy Malibu Overview
And How To Buy At The Best Price

The Chevrolet Malibu has been around for a lot of years ... since the 1960's, in fact. Only vehicles with an awful lot going for it can establish this kind of durability in the marketplace.

The fact is, Malibu production was stopped briefly in the 1980's but was brought back due to popular demand. And even in the 2000's, the Malibu's level of refinement and competence continued to put it right up there with the top midsize family sedans.

And we're far from alone on this. It happened to get better ratings than most people seem aware of.

For example, J.D. Power gives many of these older models an overall rating of 4 (out of 5 ... the Honda Accord, for example, gets a 4.5) and a perfect 5 for Mechanical Design Quality. Edmunds.com's Consumer Ratings give it a 9 (out of 10) and Cars.com's Consumer Car Reviews gives it a 5 out of 5 ... and these are very significant because they reflect the opinion of people who actually own the car.

Here's some background information to help older Chevy Malibu shoppers narrow down their choices among the more recent second-hand versions.

The Malibu was redesigned for the 2004 model year (which carried through 2008), adding a new hatchback body style model and returning with the four-door sedan. The Malibu got a new front-drive platform shared with the more luxury-oriented Saab 9-3 sedan, as well as the new Pontiac G6.

Added features included available remote starting as well as a rear seat that slid backward and forward 7 inches in the hatchback.

Base Malibu sedans were equipped with a 145 horsepower four-cylinder engine. LS and LT sedan models received a 200 horsepower V6.

The hatchback model, called the Malibu Maxx, was given a 6-inch-longer wheelbase, but a slightly shorter body than the sedan. The Maxx came in LS and LT trim levels, both of which came with a V6 engine and a four-speed automatic transmission.

Antilock braking and traction control were standard safety features on all Malibus except the base, where they were optional. The Maxx featured all-disc brakes. In addition, head-protecting curtain side airbags were standard on the LT sedan and LT Maxx, and optional on the other models.

Standard features on all models included a power driver-seat height adjuster, tilt and telescoping steering column, power windows, power locks and power mirrors. Optional features to be found on some used Malibu models included heated front seats, power-adjustable brake and accelerator pedals, OnStar assistance, and satellite radio. Both body styles came with a fold-flat front passenger seat and split folding rear seatbacks.

And incidentally, the remote starter works through the keyfob from up to 200 feet away. The Maxx hatchback also got a glass skylight over the back seat and a DVD entertainment system was optional.

There was another redesign that took place in 2008 (yes, there was some overlap) and was produced through the 2012 model year. Initially, the 4-speed automatic transmission came standard with the four-cylinder engine and the toplevel LTZ model was available with the V6. In addition, the base LS model was not offered with stability control, however, it became a standard feature on all models in 2009. The 2009 model year also saw the four-cylinder became standard for all models, while the 6-speed automatic became standard on all but the LS and 1LT (the 1LT got it in 2010).

This generation of Malibu can be found in four trims: base LS, midlevel 1LT and 2LT and luxury LTZ. However, even the base LS is well-equipped, with standard features including full power accessories, traction control, air-conditioning, side curtain airbags, satellite radio and OnStar. The 1LT adds stability control and alloy wheels, while the 2LT upgrades with heated seats and additional power features. Among added Malibu LTZ features are leather upholstery, 18-inch alloy wheels, foglamps and an upgraded sound system.

The solid power choices for the new Malibu include a 169-horsepower, 2.4-liter four-cylinder engine or a 3.6-liter V6 that produces 252 horsepower.

Overall, we've been particularly taken by the Malibu's ride comfort, interior space, level of features, excellent crash-test scores and fuel efficiency (city: 19 - 24 highway: 26 - 32).

So, no surprise here, we think the Malibu makes an excellent choice as a used car purchase.


How To Get The Best Price

There are actually several different ways to buy a used Malibu at the lowest price, and even at wholesale. You can click on the links to each of the following methods to get the specific instructions.

First of all, here's a Lowest Price Used Car Buying Guide that details a super effective method, one that often beats down prices even to wholesale levels. And somewhat related to this, here's another excellent method that identifies Price-Distressed Cars Right On Dealer Lots. These are vehicles they are so desperate to unload they would welcome your wholesale offer.

In addition, you can also try the Public Car Auctions in your own geographic area. While there can be a lot of junk vehicles at these auctions, there are often absolute gems sprinkled in as well. This article reviews what to expect at open-to-the-public car auctions and how to locate them in your own area.

Also ... for those of you who might be interested in a brand new Chevy Malibu, if the price was crazy good, here's info on exactly How To Get The Best Price On A New Malibu. This works just phenomenally well.



Other Pages Of Possible Interest:

Additional Models Of Possible Interest:


Auto Broker Magic
West Palm Beach, Florida
Site Map | Disclosure
© copyright 2010 - 2021, Josh Rosenberg. All Rights Reserved.