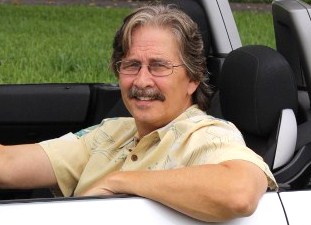 Josh Rosenberg
We don't just talk cars ... we teach how to buy them.

Pros And Cons Of Some Of Our
Favorite Older Chevy Models

Chevrolet remains the top selling brand in the GM stable ... and we certainly see why.

With a broad range of vehicles at reasonable prices, most consumers can find something that meets their needs.

Whether it's the perennial award winning Corvette, which we believe is simply the best priced sports car in the world given its performance capabilities, the sturdy Tahoe SUV ... an Edmunds.com "Editors Most Wanted" award winner ... or "Lowest True Cost To Own" award winning trucks like the Silverado and Colorado, or more fuel efficient sedans and hatchbacks like the Cobalt and Aveo (another "Lowest True Cost To Own" award winner), we find that Chevy has much to offer.

Here's some of our older favorites you may want to consider (click on the link for additional information):

Chevy Camaro: The Camaro returned for the 2010 model year and not only offered its traditional strength of a lot of performance for the dollar, but did so with a level of refinement missing from earlier Camaros.

Powering the new Camaro LS and LT is a 3.6-liter, direct-injection V6 engine that's good for 304 horsepower and 273 pound-feet of torque. It's coupled with a six-speed manual transmission on the V6, while other used Camaros can be found with the optional six-speed automatic. The Camaro SS comes with a powerful 6.2-liter V8 that's rated at 422 horsepower and 408 lb-ft of torque with the manual, while the automatic is tuned for 400 horsepower for better fuel efficiency.

LS and LT models are quick, athletic and attractively designed, yet now possess the comfort and features that will satisfy most shoppers. And the Camaro SS offers dynamic performance at a level as good as or better than cars twice as expensive.

Overall Pros: Brisk acceleration with both the V8 and V6, capable handling, sharp design, decent V6 gas mileage, excellent performance value.

Overall Cons: Poor visibility, cramped rear seat, some mediocre-quality interior materials, odd steering wheel design, very small trunk opening.

Chevy Cobalt: The Cobalt was produced for the 2005 to 2010 model years before being succeeded by the Chevy Cruze in 2011. While this segment was still dominated by the Japanese, the Cobalt was an important development for GM which saw them committed to ramping up both quality and performance when it came to compact cars. And the Cobalt still makes a solid value choice in the used car market today.

The Cobalt comes as either a sedan or coupe, and with its four trim levels, there are models that are quiet and easygoing as well as those that will please the more sporty-inclined driver. The Cobalt is equipped with a quite capable and lively 2.2 liter, 4-cylinder engine with 155 horsepower that's also very good on gas (24 mpg city and 32 mpg highway). These used Cobalts can be found with either the standard 5-speed manual transmission or the optional 4-speed automatic.

The Supercharged SS models have a 2.0 liter turbocharged 4-cylinder that pumps out a robust 260 horsepower with just a minimal loss to gas mileage, and are available with a 5-speed manual only. They also came with a sport-tuned suspension, 18 inch wheels, sport seats, Brembo front brakes, unique inside and outside styling accents, a turbo boost gauge and Bluetooth. Some used Cobalt SS models can also be found with the optional limited-slip front differential.

Overall Pros: Smooth ride quality, lively acceleration, respectable gas mileage, quiet cabin, excellent SS model performance.

Overall Cons: Modest handling abilities in non-SS models, cramped rear seat, some lower-quality interior plastics, lack of interior storage.

Chevy Corvette: It's ratings and awards go through the roof year after year. It's pretty much the annual winner of Edmunds.com's prestigious "Consumers Most Wanted" and "Editors Most Wanted" awards. It's one of Cars.com's "Best Bets" and J.D. Power gives it its top rating for Performance, Style, and Feature And Accessory Quality. The Chevrolet Corvette is simply among the world's best sports cars, but sells for thousands less.

The sixth-generation Corvette (C6) made its debut for the 2005 model year and was produced through the 2013 model year. This production run brought with it improved performance, build quality and styling. The suspension was revised and provided both more precise handling as well as a composed ride. This is especially true for models outfitted with the optional Magnetic Ride Control. Styling changes included more pronounced fender peaks, a slimmer rear end and a return to the exposed headlamps of pre-'63 models.

The previous Chevrolet Corvette generation (C5) was produced from 1997 through 2004. During this run, the Corvette evolved from a decent performer with comfort and amenity issues to a world-class sports car. This version had a new chassis, a more compliant suspension, a much more roomy cabin, better seats and a new "LS1" 5.7-liter V8 engine that was good for 345 horsepower (as compared to the initial 400-hp 6.0-liter V8 of the newer generation).

Overall Pros: Super-car performance, value price, can be used as a daily-driver, surprising gas mileage performance.

Overall Cons: Not as communicative as some rivals, interior not outstanding, Z06 and ZR1 versions look nearly the same as the standard model.

Chevy Equinox: The Chevy Equinox is a solid choice for those seeking a "larger" small SUV that also offers much better overall handling as well as driving comfort compared to the traditional truck-based SUVs. While a crossover (built on a car-like platform), the Equinox still offers the look and versatility of a traditional SUV, while providing a more car-like drive with better fuel economy.

The Chevrolet Equinox was first produced for 2005 and this first generation continued through the 2009 model year. Available models include the LS, 1LT, 2LT, LTZ and Sport. Powering all Equinox models except the Sport is a 3.4 liter V6 that produces 185 horsepower and 210 lb-ft of torque. The more robust Sport model is equipped with a 3.6 liter V6 that delivers 264 horsepower. All models come standard with a five-speed automatic transmission and front-wheel drive, while all-wheel drive is optional.

The second-generation Chevrolet Equinox was introduced for 2010 and produced through 2017, and aside for some minor feature revisions, remained largely unchanged. This version improved over its predecessor with a sharper design, upgraded interior fit and finish, new features and new engine selections. Newly available is a standard 2.4-liter four-cylinder engine that's good for 182 horsepower and 172 pound-feet of torque. Also available on all but the LS is an upgraded 3.0-liter V6 that pumps out a lively 264 horsepower and 222 lb-ft.

Overall Pros: Roomy and functional interior, comfortable drive, excellent crash test scores, high-tech features available.

Overall Cons: Some lower-quality interior materials on pre-2009 models, numbish steering feel on non-Sport models, not as much cargo room as some top competitors.

Chevy Impala: The Impala's solid feel, compliant ride and reasonable price has made it one of America's most popular cars and well-known nameplates. And recent years has seen a move to more efficient engines while maintaining its larger-than-average family sedan size. The result is a car that gives you power when you need it with reasonable gas mileage.

The Impala's ninth-generation was produced from 2006 to 2016 and five trims can be found: the entry-level LS, the midgrade LT or 2LT, the uplevel LTZ and the performance-oriented Impala SS. Safety features were upgraded in this most recent Impala generation to include standard antilock brakes (ABS), traction control, front seat side airbags and side curtain airbags. In addition, stability control became standard on all but the LS and LT. Other improvements included an upgraded interior, new engines, a more composed ride and an updated exterior design.

The previous Impala generation was produced for the 2000 to 2005 model years with few changes along the way. While fundamental dimensions are similar to the current generation, these earlier Impalas do not offer as much feature diversity as the latest version. They're basically solid and affordable second-hand vehicles with strong engines. There were two main models for this generation, base and LS, while the Impala SS was added for 2004.

Overall Pros: Powerful and efficient engines, smooth ride, comfortable cabin, available six-passenger capacity, good crash test scores.

Overall Cons: Some lower-quality cabin materials, so-so handling dynamics, mediocre legroom.

Chevy Malibu: The Malibu has been around since the 1960's ... a tribute to its popularity few cars can match. While Malibu production stopped temporarily in the '80's, popular demand brought it back. Today, the Malibu's refinement and driving capability has placed it among the midsize family sedan leaders.

The Malibu's seventh-generation was introduced in 2008 and was produced through the 2012 model year. Four trims are available: base LS, midlevel 1LT and 2LT and luxury LTZ. Even the base LS is well-equipped, with standard features including full power accessories, traction control, air-conditioning, side curtain airbags, satellite radio and OnStar. The 1LT adds stability control and alloy wheels, while the 2LT upgrades with heated seats and additional power features. Among added Malibu LTZ features are leather upholstery, 18-inch alloy wheels, foglamps and an upgraded sound system.

The previous generation debuted for the 2004 model year, adding a new hatchback body style model and returning with the four-door sedan. The Malibu got a new front-drive platform shared at the time with the more luxury-oriented Saab 9-3 sedan and new Pontiac G6. Added features included available remote starting as well as a rear seat that slid backward and forward 7 inches in the hatchback. Standard features on all models included a power driver-seat height adjuster, a tilt and telescoping steering column, power windows, power locks and power mirrors. Optional features that can be found on some used Malibu models include heated front seats, power-adjustable brake and accelerator pedals, OnStar assistance, and satellite radio.

Overall Pros: Strong V6 performance, nice balance of ride comfort and handling, solid build quality, spacious interior, comfortable seating, high crash test scores.

Overall Cons: Some lower-quality cabin materials, weakish four-cylinder engine pre-2008, no traditional navigation system (has turn-by-turn), no stability control pre-2008.

Chevy Silverado: The Silverado is simply a mainstay on the American truck scene. With its many body styles, trim levels and powertrains, the Silverado is equally comfortable as a work horse, as a sporty ride, or simply a family mover. Notable for its strong performance and refined ride, the Chevrolet Silverado makes a solid truck choice.

The second-generation Silverado was produced from the 2007 model year through 2014. It received a refreshed look, more power, and additional features. Some of the 5.3 liter V8s are also flex-fuel (they can run on E85, a blend of ethanol and gasoline). The 5.3 and 6.0 liter engines are also equipped with GM's Active Fuel Management cylinder deactivation. An automatic transmission became a standard feature and an optional manual shift was no longer available. It should also be noted that a 6.2-liter V8 engine as well as a 6-speed automatic transmission were both introduced for the 2009 model year.

The previous generation you'll see plenty of in the second-hand market was produced for the 1999 through 2006 model years. In addition to its attractive styling, a whole new group of V8 engines were introduced. Power ranged from 255 horsepower in the smallest 4.8-liter engine up to 345 horsepower in the 6.0-liter V8 found in the Silverado SS. In addition, a new four-wheel-steering option, QuadraSteer, made its debut about halfway through this generation (discontinued in 2006) and can be found in some used Silverados. It's significant because this system reduced the truck's turning radius to 37.4 feet, approximately 10 feet less than the average full-size pickup.

Overall Pros: Capable and quiet ride, solid interior build quality, comfortable seating, long list of safety equipment.

Overall Cons: Above-average turning radius, base interior design fairly bland, limited cabin storage.

Chevy Suburban: The Chevy Suburban is one best choices in the extra-large SUV segment thanks to leading passenger and cargo capacity, powerfulful powertrains, sturdy build quality, a compliant ride and an outstanding towing capacity of nearly 10,000 pounds.

The tenth-generation Suburban was introduced for the 2007 model year and produced through 2014. This version boasts an updated chassis over the previous generation and delivers a more comfortable ride as well as better performance and efficiency while still providing the strength and power of previous models. These newest used Suburbans also have additional safety features, such as stability control, front seat side airbags and side curtain airbags for all three rows.

The previous Suburban generation was produced for the 2000 through 2006 model years and was a more efficient package than its '90's predecessor. Again its huge interior made it one of the favorites for those needing maximum passenger and cargo space. It should be noted, however, that while the interior features and materials of these used Suburban models are adequate, the fit, finish and availability of features is less refined than the current generation.

Overall Pros: Smooth V8 engine, comfortable ride, up to nine-passenger seating, abundant cargo capacity, long list of standard and optional features.

Overall Cons: Sluggish acceleration when fully loaded, large size and weight limits handling abilities, bulky third-row that doesn't fold into the floor.

Chevy Tahoe: Since the mid 1990's, the Tahoe has been one of the most popular SUVs on the road. With seating up to 9 passengers, plenty of amenities, and V8 power, the Tahoe has been ably serving large American families.

The third-generation Tahoe debuted for 2007 and was produced through the 2014 model year. Used buyers can select from two different V8 engines and two or four-wheel-drive, while the Z71 model was designed for better off-road driving and offers a specially tuned suspension. The engine choices include a 4.8-liter V8 that produces 295 horsepower and a 320-horsepower 5.3-liter, both paired with a 4-speed automatic transmission. A 6.2-liter V8, good for a robust 395 horsepower, was added for the 2009 model year, as was a 6-speed automatic transmission for the 5.3 and 6.0 V8s.

The second-generation was produced for the 2000 through 2006 model years. This version is a little smaller but still accommodates up to nine passengers. Their two V8 engine choices include a 4.8-liter that delivers 285 horspower as well as a 295-horsepower 5.3-liter. Again, both 2WD and 4WD versions are available. More safety-conscious used Tahoe shoppers should note that Chevrolet began offering the optional stability control system in the 2003 model year for those outfitted with the 5.3-liter V8.

Overall Pros: Powerful engines, comfortable ride, up to nine-passenger seating, attractive cabin.

Overall Cons: Less precise handling due to a soft suspension, third-row doesn't fold flat, some lower-quality interior materials in pre-2007 models.

Chevy TrailBlazer: The Chevy TrailBlazer was one of the top-selling midsize SUVs in the country during its production run of 2002 - 2009, valued for its spacious cabin, comfortable ride, ample features and affordable prices.

The power generated by the inline-six-cylinder engine, rather than a V-8, is impressive. From the feel and performance, few people would realize that they're not actually driving a V8. It's just plain smooth. And engine noise and road noise is practically nonexistent. True, acceleration is definitely stronger in the EXT with the V8, but the difference is surprisingly small.

Used TrailBlazer shoppers should note there was an important development in 2003 with the introduction of the popular North Face Edition trim package as well as the 290-horsepower 5.3-liter V8 in the extended TrailBlazer EXT. And in 2006, the Chevy TrailBlazer SS made its debut.

Overall Pros: Powerful engines, comfortable ride, roomy interior, many features, relatively inexpensive.

Overall Cons: Aged design, unrefined interior with some lower-quality materials, mediocre handling for non-SS models, no third-row.

Chevy Traverse: The first-generation Chevy Traverse made its debut in 2009 and was produced through the 2017 model year. The Traverse is a vehicle that fills an important niche for those seeking the passenger and cargo capacity of a minivan with the sportier look of an SUV. Sure, minivans are versatile and functional, but a growing market segment just can't live with its image. The result is a stylish crossover with a car-like ride and plenty of room.

It's actually longer than the Honda Odyssey and seats up to eight passengers with a third row that even accommodate adults. The cabin is modern and attractive with a two-tone color scheme with chrome and aluminum accents, while the seating is comfortable and supportive as well. This is a family-friendly crossover with loads of features and top crash test scores.

Powering the Traverse is a 3.6 liter V6 engine mated with a six-speed automatic transmission with manual shift control. This V6 produces a robust 281 horsepower and 253 pound-feet of torque in the single-exhaust-outlet LS and LT models. Output is even greater in the dual-exhaust-outlet LTZ, boosted to 288 horsepower and 270 lb-ft of torque. And all models are available in either front-wheel or all-wheel-drive.

Overall Pros: Powerful engine, compliant ride, eight-passenger seating, abundant cargo room, excellent safety ratings.

Overall Cons: Some outward visibility issues, maneuverability limited due to large size, some lower-quality interior materials.

All in all, we have a very positive opinion of many of the older Chevrolet models thanks to a versatile lineup, consumer-friendly features and affordable pricing, making them a more-than-solid choice as a used car purchase.
Buying wholesale?

So lastly, there are actually several different ways to buy a used Chevrolet at the lowest price, and even at wholesale.

First of all, here's a lowest price used car buying guide that details a very effective method, one that often beats down prices even to wholesale levels. And somewhat related to this, here's another method that identifies price-distressed cars right on dealer lots. These are vehicles they are so desperate to unload they would welcome your wholesale offer.

In addition, you can also try the public car auctions in your own geographic area. While there can be a lot of junk vehicles at these auctions, there are often absolute gems sprinkled in as well. This article reviews what to expect at open-to-the-public car auctions and how to locate them in your own area.

And for those of you who might be interested in a brand new Chevy if the price was really good, here's info on exactly how to get the best price on any new car. This works just phenomenally well.



Other Pages Of Possible Interest:
Additional Models Of Possible Interest:


Auto Broker Magic
West Palm Beach, Florida
Site Map | Disclosure
Copyright 2009 - 2022, Josh Rosenberg. All Rights Reserved.