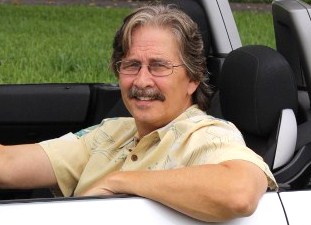 Josh Rosenberg
We don't just talk cars ... we teach how to buy them.

Older Pre-2016 Honda Civic Coupe Overview
And How To Buy At The Best Price

We just love the Honda Civic. In fact, due to it's well deserved quality and reliability track record, we think the Civic may just be the best used car value out there. And while they may be a bit more expensive than most of their competitors (and rightfully so), this price premium is likely to be offset by reduced maintanence costs and strong resale values.

And the Civic Coupe is our favorite Civic model, whether it be the EX, LX, DX, HX, VP .... and let's not forget our overall favorite ... the Civic Coupe Si.

Although the coupe has flashier styling than the sedan, there is really no functional difference between the two. They're easy to drive, easy to maintain, good on gas and comfortable whether you're driving around town or on a long-distance trip.

The bottom line is this is a fun car to drive that has an environmentally friendly and good gas mileage engine, a roomy interior, a proven reputation for durability and excellent safety ratings. In fact, when equipped with side airbags, these older coupe models get a full five star rating for side impacts while the sedan gets four, with or without airbags.

And with the redesign in 2006, the Civic's eigth-generation produced through the 2011 model, we're particularly impressed with the coupe Si, which has become the fastest production Civic ever. It's been outfitted with a more powerful 197-horsepower engine (the same engine as the Acura RSX Type-S), a 6-speed manual transmission with limited-slip differential and a sport-tuned suspension that all add up to more performance fun.

The other coupe models were also given a larger engine in 2006 ... a 1.8-liter, inline four-cylinder. It's rated at 140 horsepower and is paired with either a standard five-speed manual or an optional five-speed automatic transmission. And it actually gets better gas mileage than its smaller predecessor.

Indeed, the fuel economy for the Civic coupe is another plus. Those with the 1.8-liter engine are EPA-rated at 25 mpg city and 36 mpg on the highway with the automatic and 26 and 34, respectively, with the manual. Even the Si comes in at a very repectable 21 city and 29 highway.

This production run consisted of DX, LX, EX, EX-L and Si models. The DX is quite basic with standard features such as power windows, 15-inch steel wheels, a height-adjustable driver seat and a tilt/telescoping steering wheel (no, not even a stereo). The more popular LX model adds full power accessories, cruise control, keyless entry, air-conditioning, 16-inch steel wheels, a center console with a sliding armrest, a folding rear seatback and a CD player with MP3/WMA playback.

Moving up to the EX adds a sunroof, 16-inch alloy wheels, a sunroof, steering-wheel-mounted audio controls, a 60/40-split rear seatback with a fold-down armrest, ambient console lighting and a 6-speaker sound system with a subwoofer and a USB input, while the EX-L adds leather seating, heated front seats and heated mirrors.

The Civic Si comes with most of the EX's equipment in addition to a more powerful engine, a sport-tuned suspension, 17-inch alloy wheels with high-performance tires, sport seats, special interior trim accents and foglights.

The earlier generation, the Civic's seventh, was produced for the 2001 through 2005 model years. These used Civic Coupe models can be found in DX, LX, EX and Si trims. Powering most of these models is a 1.7-liter four-cylinder engine that produced 117 horsepower or 127 horsepower in the EX. Under the hood of the Si from these years is a 2.0-liter four-cylinder good for 160 horsepower.

Used Honda Civic Coupe models from this generation are highly regarded and sought after due to their strong reputation for reliability, fuel efficient engines, high safety ratings and relatively roomy interiors. It should be noted, however, that models with antilock brakes are fairly hard to find in this group.

Sold from 1996 through 2000, the sixth-generation Civic Coupe was available initially in CX, DX, HX and EX trims. These coupes were a significant step up in terms of both refinement and technology from pre-1996 models. The Coupe Si didn't make its debut until the 1999 model year.

Under the hood of the CX and DX models was a 1.6-liter four-cylinder engine rated at 106 horsepower. The Ex model was outfitted with a 127-horsepower VTEC engine, while the Si came with a higher performance 1.6-liter good for 160 horsepower. There was also a higher-fuel-economy coupe, the HX, which delivered 115 horsepower.

With careful shopping and evaluation, these Civics can also make strong used car choices thanks to their solid build reputation and good gas mileage performance.

A new ninth-generation was ushered in with the 2012 model year and produced through 2015. Change highlights include an SI model with a new and more powerful 2.4-liter engine that pumps out 201 horsepower and 170 pound-feet of torque. Available with a 6-speed manual transmission only, its gas mileage performance has also increased to 22 mpg city and 31 highway despite the power boost.

Other upgrades include standard stability control, additional cabin space (3 extra inches of front seat shoulder room and 1.6 extra inches of rear legroom), an economy driving mode for increased gas mileage, a 5-inch information display, optional iPod connectivity and a larger trunk with 11.7 cubic feet of storage room.

Overall, there's just no question that a used Honda Civic Coupe is worthy of serious consideration for used car buyers in this segment.


How To Get The Best Price

There are actually several different ways to buy a used Civic Coupe at the lowest price, and even at wholesale. You can click on the links to each of the following methods to get the specific instructions.

First of all, here's a Lowest Price Used Car Buying Guide that details a super effective method, one that often beats down prices even to wholesale levels. And somewhat related to this, here's another excellent method that identifies Price-Distressed Cars Right On Dealer Lots. These are vehicles they are so desperate to unload they would welcome your wholesale offer.

In addition, you can also try the Public Car Auctions in your own geographic area. While there can be a lot of junk vehicles at these auctions, there are often absolute gems sprinkled in as well. This article reviews what to expect at open-to-the-public car auctions and how to locate them in your own area.

Also ... for those of you who might be interested in a brand new Honda Civic Coupe, if the price was crazy good, here's info on exactly How To Get The Best Price On A New Civic Coupe. This works just phenomenally well.



Other Pages Of Possible Interest:
Additional Models Of Possible Interest:


Auto Broker Magic
West Palm Beach, Florida
Site Map | Disclosure
© copyright 2009 - 2021, Josh Rosenberg. All Rights Reserved.