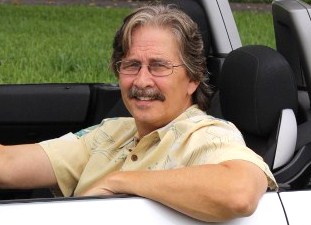 Josh Rosenberg
We don't just talk cars ... we teach how to buy them.

2011 Chevy Cruze
Features And Pricing




Related: How To Get The Lowest Price On A New Chevy Cruze




Finally, a compact sedan from Chevrolet that matters. In fact, it's a finalist for the prestigious "World Car of the Year Award". Thanks to its peppy yet fuel-efficient engines, nimble handling, precise steering, upscale cabin and generous trunk space, the all new 2011 Chevy Cruze is a huge improvement over the Cobalt it replaced.

Chevrolet has never really had a small car that could compete with the segment leaders due to sizeable disadvantages when it came to both performance and overall construction quality. Previous attempts included the Cobalt, which was about average (except for the SS model), and the Cavalier, which was pretty much awful. But small car buyers would be well-advised to sit up and take notice of the new 2011 Cruze.

The Cruze is available with a choice of two different lively yet gas-pump-friendly engines: a 1.8-liter inline-4 or a 1.4-liter turbocharged inline-4. It's overall handling is significantly more advanced than its predecessors and its interior is also impressively better in terms of both design and quality. And as for features, even the base LS model comes fairly well equipped, including a standard array of 10 airbags.

So, yes, the new Cruze can indeed be compared to segment leaders. For shoppers seeking to make the most informed buying decision, notable rivals also worthy of consideration include the perennial class leaders, the Honda Civic and the Toyota Corolla, as well as other top choices like the new Ford Focus, the Mazda 3, the Hyundai Elantra and the Volkwagen Jetta.

Trims, Standard Features And Options:

The 2011 Chevy Cruze is offered in three trims: LS, LT and LTZ (there's also an especially fuel-efficient LS variant called the Eco).

Standard features on the Cruze LS include power windows, power mirrors, power doorlocks, air conditioning, OnStar, a trip computer, 16-inch steel wheels, a tilt/telescoping steering wheel, an 8-way adjustable driver seat (manual), a 60/40-split rear seat and a 6-speaker audio system with a CD/MP3 player, satellite radio and an auxiliary audio jack. The Cruze LS Eco is similarly equipped and also comes with enhanced aerodynamic design elements, low-rolling-resistance tires, the turbocharged engine and the availability of a 6-speed manual transmission.

The Cruze LT is offered in a choice of two subtrims. Standard features on the 1LT include the turbocharged engine, a one-touch-up driver's window, color-keyed power sideview mirrors, chrome wheel covers and floor mats, while the 2LT adds leather upholstery, a 6-way power driver seat, cruise control, heated front seats, remote vehicle start, steering-wheel mounted audio controls, alloy wheels, Bluetooth and a USB/iPod port.

The top-of-the-line Cruze LTZ then adds a sport-tuned suspension, four-wheel disc brakes, 18-inch alloy wheels, rear park assist, automatic climate control, illuminated vanity mirrors and an auto-dimming rearview mirror.

Most of the upper trim level features are available on the lower trims either as stand-alone options or as package components. In addition, a sunroof, navigation and an RS appearance package (includes a rear spoiler, foglights and special front/rear fascias) are offered as options on the upper trims.

Incidentally, here's an infographic listing the 12 carmakers who've given the biggest new car price discounts off MSRP (includes Chevrolet).

Engines, Powertrain And Gas Mileage:

Powering the Cruze LS is a 1.8-liter inline-4 engine that produces 136 horsepower and 123 pound-feet of torque. Under the hood of the LT, the LTZ and the LS Eco is a a turbocharged 1.4-liter inline-4 that delivers 138 horsepower and 148 lb-ft of torque. Both the LS and LS Eco come with either a 6-speed manual transmission or a 6-speed automatic, while the other models are 6-speed automatic only.

The 2011 Chevy Cruze drives on regular gasoline and its EPA-estimated gas mileage with the 1.8 liter engine and 6-speed manual is an impressive 26 mpg city and 36 mpg on the highway. The automatic is rated at 22 mpg city and 35 mpg highway.

Gas mileage for Chevrolet Cruzes with the turbocharged 1.4-liter four-cylinder stands at 24 mpg city and 36 mpg highway with the 6-speed automatic transmission, while that of the Cruze Eco with the manual transmission comes in at 28 and 42, making it the top non-hybrid in terms of fuel economy. Equipped with the automatic transmission, the numbers for the Cruze Eco drop to a still appealing 28 city and 37 highway.

Safety:

Standard safety features on all 2011 Cruze models include antilock brakes (ABS), stability control and a full complement of 10 airbags including front and rear side impact airbags, full-length side curtain airbags and front knee airbags. All models except the LTZ come with front-disc/rear-drum brakes. The LTZ comes with four-wheel disc brakes.

Government crash testing had not yet been completed at the time of this writing.

Interior:

The cabin of the 2011 Chevrolet Cruze is attractive, solidly constructed and user-friendly, while its two-tone color scheme gives it a decidedly more uplevel look and feel even though there is still an ample amount of hard plastic trim. The seating is both comfortable and supportive, both front and rear, although a low backseat makes for less comfortable quarters on long trips for taller passengers. In the front, the tilt-and-telescoping steering wheel makes for comfortable accommodations for just about all drivers. Overall legroom is about average for the class.

The Cruze's trunk, however, is significantly above average, coming in at a very generous and useful 15 cubic feet. The average trunk space in the compact car segment (and that of the Honda civic, for example) is about 12 cubic feet.

Drive:

Perhaps the most impressive aspect of the new Chevrolet Cruze is its agile handling and comfortable ride quality. It drives as smoothly and quietly as any car in the segment, although the LTZ's sport suspension is firmer, but certainly not uncomfortable.

The power with either engine is surprisingly fiesty due to plenty of low-end torque, particularly with the turbocharged engine, although the power is a bit more challenged at higher rpms. Overall, however, most drivers will likely be satisfied with the performance of either engine, while the transmission is also smooth and well-timed.

How To Get The Lowest Price:

Best Negotiating Tactic: Well, there's definitely a 'best way' when it comes to new car buying. If you want to get the best bottomline, out-the-door price you need to know exactly who to talk to at the dealership, how to make the contact and how to make this person eager to quickly drop prices as low as possible to get your sale.

Here's the details on exactly how to get the best price on a new Chevy Cruze ... or any other car.

Also, For 'Used' Car Buyers ...

Those of you in the market for a used car may want to check out this article about how to buy a used car at the lowest price. It details a super effective buying method, one that often beats down prices to wholesale levels.

And somewhat related to this, here's another excellent method that identifies Price-Distressed Cars Right On Dealer Lots. These are vehicles they are so desperate to unload they would welcome your wholesale offer.

In addition, you can also try Repossessed Cars And Government Auto Auction Possibilities in your own geographic area. While there can be a lot of junk vehicles at these auctions, there are often absolute gems sprinkled in as well. This article reviews what to expect at open-to-the-public car auctions and how to locate them in your own area.

Prices: 2011 Chevrolet Cruze:

LS: list price: $16,275, invoice price: $15,624

1LT: list price: $18,175, invoice price: $17,448
2LT: list price: $20,675, invoice price: $19,848

Eco: list price: $18,175, invoice price: $17,448

LTZ: list price: $21,975, invoice price: $21,096


Other Models Of Possible Interest:

Pre-owned Chevy Model Overview & Best Price Tips
2013 Chevy Cruze Positives & Negatives
2012 Chevrolet Cruze Features And Invoice
Chevy Malibu 2012 Review And Prices
2011 Chevy Malibu Invoice Price And Features Review
2012 Chevy Camaro Features Review And Invoice Pricing
2011 Chevy Camaro Prices And Features Info


Additional Models Of Possible Interest:

2011 Chevy Impala Features And Invoice Price Review
2011 Chevy Traverse Invoice Pricing And Features
Review: 2011 Chevrolet Tahoe Price And Features
Pre-owned Chevy Malibu Info & Wholesale Strategies
Used Chevy Impala Overview & Buying Guide
Pre-owned Chevy Camaro Info & Wholesale Sources
Used Chevy Corvette Overview & Auction Sources



Auto Broker Magic
West Palm Beach, Florida
Site Map | Disclosure
© copyright 2010 - 2015, Josh Rosenberg. All Rights Reserved.